Pittsburgh Pennsylvania Criminal Defense Lawyers
Client Focused Representation
DeRiso, DeRiso, Suher and Jeffries has represented clients throughout Pennsylvania and even across the nation. We are also committed to supporting clients facing a range of legal needs. Our lawyers help individuals face the legal challenges that arise every day, whether you need advice planning for your estate or reliable representation in divorce. At every stage in your life, regardless of the challenges you face, we put experience behind you.
Handling Complex Legal Issues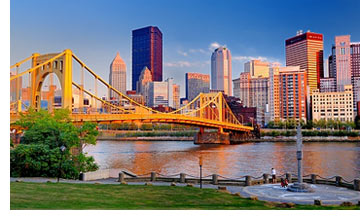 No legal matter seems small to the individuals involved. Whether you are involved in a conflict with a business partner, your spouse or the criminal justice system, you want an attorney who understands not only the issues involved, but is on your side that will treat your case like it's the most important matter on our books every time.
At DeRiso, DeRiso, Suher and Jeffries your rights always come first. We can help you with:
Our attorneys work with you at every stage of your situation. Whether you need aggressive, experienced and proven criminal defense, or you need a lawyer you can count on for long-term and consistent advice, we stand ready to work with people throughout Pittsburgh and Pennsylvania.
Call Us Today for a Free Initial Consultation
To schedule an appointment with a lawyer to discuss your immediate or long-term needs, call our office at (412) 452-9712 or contact us online. We offer flexible scheduling and a free initial consultation.