Homicide and Murder Defense Attorneys | Pittsburgh Violent Crimes Lawyers
Pittsburgh, PA Criminal Defense Lawyers Defending Clients Accused Of Homicide And Other Violent Crimes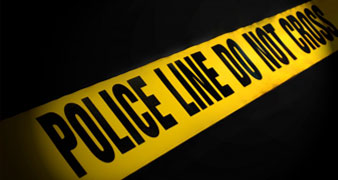 If you have been arrested, are under investigation, or know that you are the suspect of a homicide or other violent crime, it is absolutely imperative that you hire an experienced criminal defense attorney before speaking to the police. Law enforcement officers and the prosecuting attorney's team will spend hundreds of hours trying to develop the evidence that is necessary to obtain a conviction against you. You need to counter that by retaining the services of the best violent crime defense attorney available. In Allegheny and the surrounding counties, that means making an appointment at the Pittsburgh law firm of DeRiso, DeRiso, Suher and Jeffries. Criminal defense attorney Michael DeRiso has defended clients in some of the most publicized murder cases in Pennsylvania's history, including "The Greenburg Six" homicide and the Donna Moonda trial. He has been featured on Investigation Discovery and the Oxygen Network's Snapped. The criminal defense lawyers at DeRiso, DeRiso, Suher and Jeffries believe in the cornerstone concept of our criminal justice system: every person is innocent until proven guilty beyond a reasonable doubt.
Homicide and Other Violent Crimes in PA
If you believe that you are the suspect of a homicide, depending on the circumstance surrounding the case, you might be facing some very serious consequences, including the death penalty. Many other crimes like rape, kidnapping, and armed robbery carry lengthy prison sentences, as well. That's why it's important that you choose the right attorney to fight for your freedom. The attorneys at DeRiso, DeRiso, Suher and Jeffries defend individuals who have been charged with:
Murder/homicide
Rape/Sexual Battery
Armed Robbery
Kidnapping/False Imprisonment
Stalking and Cyber Stalking
Crimes Against Children
Internet Sex Crimes
Aggravated Battery
Attempted Murder
Manslaughter
Private Criminal Defense Lawyers of Western Pennsylvania
When you meet with a criminal defense lawyer from the Pittsburgh law firm of DeRiso, DeRiso, Suher and Jeffries, we will first review the charges against you. You may speak candidly with the understanding that everything you say is protected by attorney-client privilege. If you decide to retain the services of one of the top legal teams in the commonwealth of Pennsylvania, our staff will immediately go to work reviewing discovery evidence: police reports, witness statements, lab reports, medical records, video or audio evidence—nothing will be missed. Once we've probed the entire prosecutorial case for weaknesses, we will determine the best course of action for you. Whether you are guilty or innocent, or you feel that the evidence against you is insurmountable, you are entitled to best criminal defense available. In Pennsylvania, the first step towards beating your charges is a call to the Allegheny County law firm of DeRiso, DeRiso, Suher and Jeffries.
To schedule an appointment with some of the best minds in violent crime defense, contact our Pittsburgh, PA office at (412) 452-9712.