Pennsylvania State And Federal Level Drug Trafficking and Distribution Criminal Defense Lawyers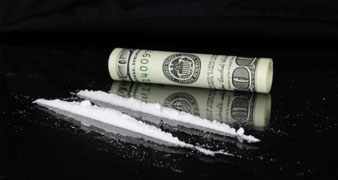 Since the term "War on Drugs" was first coined, the way that state and federal law enforcement officers pursue narcotics charges in the commonwealth of Pennsylvania has evolved dramatically. Federal investigations often involve multiple wiretaps and endless hours of recorded conversations between twenty to thirty subjects. Individuals charged under the laws of the commonwealth of Pennsylvania are facing seasoned prosecutors with greater experience than ever before, while at the same time, narcotics penalties have become even harsher. If you've been arrested for a drug crime at the state or federal level, you're going to require the services of an experienced narcotics defense lawyer who has the resources and knowledge that are necessary to review the volumes of recorded evidence that is typical of modern police investigations. The criminal defense lawyers at DeRiso, DeRiso, Suher and Jeffries have unparalleled experience when it comes to defending clients against police drug charges. Contact their Pittsburgh law office so that they can begin developing an ironclad defense for you.
Federal Drug Crimes
The majority of federal narcotics cases in Pennsylvania hinge upon the monitoring of electronic communications. Federal law enforcement agents are making greater usage of wiretaps in areas like Pittsburgh and Philadelphia than at any prior time. This has only been facilitated by the popularity of cell phones, which aren't difficult to monitor with the proper equipment. Consequently, the probable cause to arrest is usually based upon hundreds of hours of recorded phone conversations. Not all criminal defense attorneys have the experience or resources to find the weaknesses in the federal prosecuting attorneys' cases. At DeRiso, DeRiso, Suher and Jeffries, our criminal defense team is not only equipped to review all discovery evidence, they have the experience that's necessary to identify errors and omissions that can erode the prosecution's case against you.
State Narcotics Crimes
Like many other agencies around the country, Pennsylvania state and local law enforcement agencies often mimic the tactics utilized by federal law enforcement agencies. At the state and local level, in addition to the electronic surveillance techniques employed by federal agents, there is often a greater reliance on traditional means of narcotics enforcement, such as "buy-busts," stings, and under cover operations. As seasoned narcotics defense attorneys, the criminal defense lawyers of DeRiso, DeRiso, Suher and Jeffries know just how often state and local law enforcement officers overstep the constitutional limits of the law in pursuit of arrests. In many cases, they are able to exploit errors made by police officers or state officials to get cases against their clients dismissed.
Private Criminal Defense Attorneys of Western Pennsylvania
If you've been charged at the state or federal level with a narcotics offense or a RICO violation related to drugs, you could be facing a substantial amount of prison time. Don't trust your continued freedom to a public defender or a criminal defense lawyer who has little experience in the area of drug crimes. The partners at DeRiso, DeRiso, Suher and Jeffries have over sixty years of combined legal experience. They will fight for your rights in any Pennsylvania or federal venue.
To schedule an appointment with one of Pittsburgh's premier criminal defense attorneys, call (412) 452-9712.