Internet Sex Crimes
Serious Representation for Serious Criminal Charges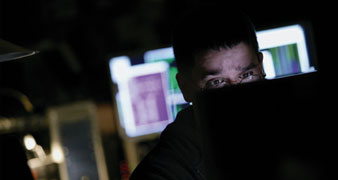 Even a sex crimes allegation carries with it a negative social stigma, and a conviction can have effects that last a lifetime. From the moment you are being investigated or questioned about a sex crime, you need immediate and effective legal advice and representation.
At the Pittsburgh law office of DeRiso, DeRiso, Suher and Jeffries, our attorneys represent more than 50 years of highly effective criminal defense experience. We have handled high-profile, serious and complex cases. Our office works hard to stay at the forefront of the Pennsylvania and federal legal system, and we are able to work effectively for clients in all criminal sex crimes charges, including those involving Internet sex crimes.
Legal Muscle in the Face of Highly Complex Issues
There are teams of officers and agents that do nothing but pursue alleged sexual offenders every day. Their practices are often more aggressive than those used to pursue other types of offenders. They have been given freedoms by state and federal governments to employ non-traditional methods of investigation, and they often cast a wide net to pull in large groups of people.
You need adaptive, agile and experienced counsel to defend against the creative tactics used by investigators and prosecutors. Our office has the proven record you want on your side in cases of:
Rape
Sexual Assault
Pornography
Internet Crimes
Child Pornography
Child Molestation
Solicitation
We have the technological savvy to push back on prosecutors in high-tech cases by evaluating evidence and hiring expert witnesses. We have the legal experience to aggressively protect your rights in and out of the courtroom.
States and federal prosecutors are tireless in charging sexual predators and offenders. You need strong legal representation on your side. Put the experience, ability and attitude of our attorneys behind your case in state or federal court.
Discuss Your Case With a Lawyer
Take advantage of our free initial consultation to open the discussion of your sex crimes case with our attorneys. Call (412) 452-9712 or contact us online today to schedule an appointment.