Pittsburgh Juvenile Crimes Lawyers | Juvenile Crimes Defense Attorneys
Protecting Children and Families in Juvenile Court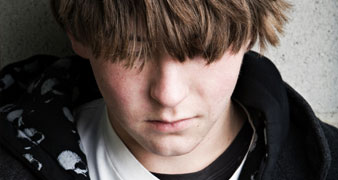 Juvenile crimes often involve the same kinds of charges as those brought against adults, but the key difference is the way in which the courts handle the cases and punish offenders. While juvenile offenders can still face significant consequences to a conviction, there are serious advantages to having these crimes tried in the juvenile system.
This is why at the law office of DeRiso, DeRiso and Suher, Attorneys at Law, in Pittsburgh, we make every effort to ensure that your child is not charged as an adult, whether for marijuana possession or a violent crime. Juvenile courts afford the accused opportunities and options not available to adults. Our attorneys understand the juvenile court system and how to aggressively protect the rights of children caught in that system.
Criminal Defense for Juvenile Crimes
Our goals in handling juvenile crimes to help your child avoid:
Being Tried as an Adult
Extended Detention or Placement Outside the Home
A Criminal Record That Will Be Carried Over to Adulthood
Loss of Rights and Freedoms
In the juvenile system, the courts tend to also be interested in solutions that equally serve the interests of the state while protecting the best interests of the juvenile as well. With strong counsel and an attorney that understands the system, it may be possible to avoid serious and lasting penalties.
And if we are unable to prevent a child from being tried in adult court, it is also important to have effective counsel that is highly experienced in and out of the courtroom. Our attorneys have combined for more than 50 years of criminal defense experience handling complex and serious cases.
Contact our office today if your child has been charged with:
Schedule an appointment today to take advantage of a free initial consultation to find out more about our practice, our approach, our experience and our ability to handle juvenile crimes. Call us today at (412) 452-9712.