Pittsburgh Federal Crimes Lawyers
Proven Ability to Represent Federal Crimes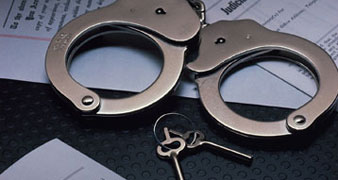 The differences between state or municipal courts and federal courts are tremendous. The expectations, demands, rigors and consequences are all higher. The resources at disposal for the prosecution are equally increased. In most instances, the consequences are more severe than those in the state courts:
There is no room for error
There is no time to be passive
There is no flexibility for learning as you go
There is no excuse for not fully understanding the rules and expectations
There is no reason to hire an attorney not fully tested in the federal arena
When a conviction can lead to significant prison time and permanent consequences, you have to make sure that your attorney is fully equipped to handle your case. At the Pittsburgh office of DeRiso, DeRiso, Suher and Jeffries we have practiced federal criminal defense throughout the state of Pennsylvania and surrounding federal jurisdictions.
Proactive Pursuit of Your Rights
Building an effective defense doesn't mean you always need to be on the defensive.
If your attorney chooses not to aggressively take on the prosecution, you can be sure that the prosecution will bring its case to you. You only have a few opportunities to take control and dictate the course of a federal case, whether in discovery, pre-trial investigation, cross-examination or the gathering of evidence. Hire a lawyer that will take those opportunities for you.
Our office represents clients indicted or being investigated on federal crimes involving:
With more than 50 years of combined criminal defense experience, we can marshal the resources, abilities and knowledge to handle your case.
Schedule a Consultation With a Lawyer
We represent clients through every phase of a federal criminal case, from pre-indictment and pre-trial through to federal sentencing. We take every opportunity to aggressively defend your case, and seek a resolution that fully protects your rights. Schedule an appointment to discuss your case with an attorney — call us at (412) 452-9712 or contact us online.