DeRiso, DeRiso, Suher and Jeffries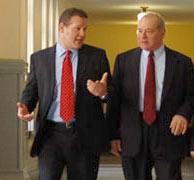 At the law firm of DeRiso, DeRiso, Suher and Jeffries we represent the interests of clients for all family law and divorce matters, personal injury, and state and federal criminal defense.
Our Attorneys
Jerome DeRiso

Michael DeRiso

Gregory F. Suher

James R. Jeffries

Chad Ostrosky

Jessie Rawlings Minerich
We pride ourselves on client service. At our office, your rights come first. We also offer more than 50 years of combined legal experience as the foundation for our representation in and out of the courtroom. Our attorneys work closely with and for you, where we provide independent advice and judgment, preparing for trial every step of the way.
Find out more about the lawyers that make up DeRiso, DeRiso, Suher and Jeffries or contact us today to schedule a free initial consultation to discuss your needs.