Pittsburgh Pennsylvania Trusted Attorneys
More Than 50 Years of Combined Experience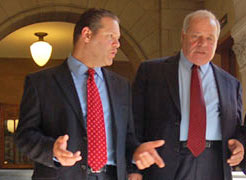 Experience and integrity is the foundation of our ability in and out of the courtroom. In every facet of our representation, we pride ourselves on:
A Commitment to Client Service — Your Rights Come First
Extensive Trial and Courtroom Experience Handling Complex Cases
Service for Criminal Defense, Civil Litigation, Family Law and Probate Cases
The Ability to Break Down the "Legal Speak"
Our office is built on the mission of fully serving the needs of clients. It is a philosophy and discipline grown from our founding attorney's years of service as a commissioned officer in the armed forces, and has been the driving force behind decades of success.
Serving Clients Throughout the Pittsburgh Area
We built our reputation on agressive and professional representation. Our attorneys build long term relationships with many of our clients, providing counsel, advice and representation for a wide range of issues, including:
Contact the lawyers at DeRiso, DeRiso, Suher and Jeffries for experienced, effective and client friendly representation in wide range of issues. Whether you need support in or out of the courtroom, we can help.
Call us at (412) 452-9712 or contact us online today to schedule a free initial consultation.