Pittsburgh Small Business & Corporations
Meeting the Specialized Needs of Small Business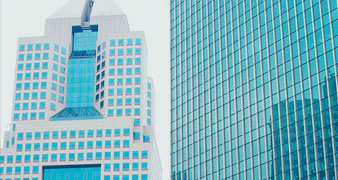 As a small business owner you understand that running your company requires constant attention and a strong commitment to overcoming seemingly endless challenges. When you need the counsel or representation of a lawyer, make sure you hire the services of a professional that will share your attention to detail and commitment.
At the Pittsburgh office of DeRiso, DeRiso, Suher and Jeffries, our lawyers have built a proven reputation over decades of serving the needs of clients with highly effective representation, reliable counsel and a superior commitment to client service.
Small Business Support from Start Up to Success
Our attorneys understand the needs of small businesses and entrepreneurs. We understand the budgetary constraints, the need for accuracy and the need to insulate your business from exposure to litigation. We offer a full complement of business services including:
Start Up (LLC, S-Corp, C-Corp, Sole Proprietorships)
Partnership Agreements
Buy-Sell Agreements
Contracts
Employment Agreements
Non-Compete Agreements
Dissolution
Car Dealerships in Conflict with Production and Lenders
General Counsel
We adapt our small business support to match your budget and your needs. Whether you simply need counsel on a legal matter that you can pursue on your own, or you need reliable representation in litigation against even well resourced organization, our office stands ready to back up your business with experience and proven ability.
Consult With Our Attorney - Put Our Ability Behind Your Business
As a small business owner, you want a lawyer that is going to adapt to the specific needs of your company. At DeRiso, DeRiso, Suher and Jeffries, we take the time necessary to fully and accurately serve corporate clients. Schedule a free initial consultation to find out how we can put our decades of practice and commitment to client service to work for you. Call (412) 452-9712 or contact us online.