Attorney MacKenzie Grills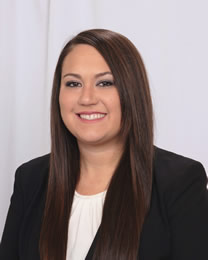 MacKenzie Grills, Associate Attorney
Phone: (412) 452-9712


MacKenzie's practice focuses primarily on criminal and family law. She has extensive experience in handling a variety of criminal matters. Her experience ranges from summary offenses to serious and complex felony charges. MacKenzie has handled an array of cases from the preliminary hearing all the way to the final disposition, whether the end result is a plea deal, non-jury or jury trial. Notably, she has second chair experience in several homicide trials including a recent death penalty case. When facing criminal charges it is important to have the best representation. Cases can be won or lost on the smallest of details, and to MacKenzie preparation, together with a thorough understanding of the case and the law is the most effective way to produce a favorable outcome for her clients.
In addition to her criminal law practice, MacKenzie is also experienced in handling family law matters. She handles cases including support, custody, divorce, equitable distribution and PFA. Going through a divorce or custody battle is emotionally draining and it is important to have an attorney that understands that those proceedings have long term effects on both the individuals and their families. In family law, it is important to not only know the law but also how to litigate at hearings. MacKenzie has both an astute understanding of the law and widespread experience being in the courtroom and litigating cases.
While in law school, MacKenzie interned for DeRiso, DeRiso and Suher, Attorneys at Law as a certified legal intern. She was also involved in several law journals at Duquesne University. She served as the Articles Editor for the Duquesne University Business Law Journal and as the Executive Managing Editor for the Duquesne University Criminal Law Journal. Additionally, she was given the Outstanding Oral Advocate Award for her work in a Mock Appellate Argument
Education
Saint Vincent College, B.S., Political Science
Duquesne University School of Law J.D.
Admissions
Pennsylvania
U.S. District Court, Western District